Automotive Refinishing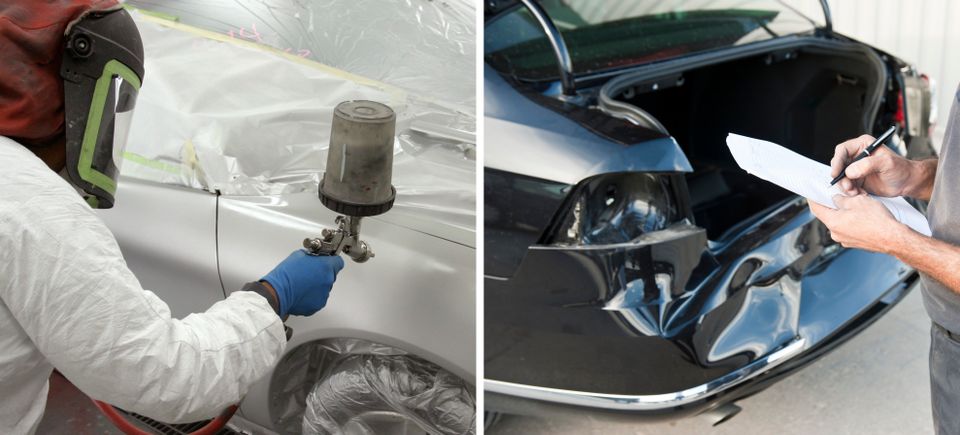 At Stan McNabb Collision Center, our goal is to provide top customer care and service. Our repair services are quick and efficient and will have you back on the road in no time. And our detailing servicing will have your car gleaming like new.
Our method of automotive refinishing follows these steps:
We begin the process by removing any existing paint from the vehicle. We sand the existing paint and any filling on the vehicle to ensure a smooth car body.
We then start applying a primer. This is a surface filler that is sprayed on to ensure a smooth surface. The primer is a coating layer that protects the vehicle from corrosion, sunlight, rust, etc.
We use our Axalta paint system to custom mix paint on site. We have no trouble matching your existing color even if it varies from the original due to fading. These lush color palettes provide a beautiful finish that will endure the toughest conditions.
To ensure the highest quality of refinishing, we will mask you vehicle to protect from any over-spray during the process. Once your vehicle is masked, it will be placed in paint booth. The paint booth is a sealed room to ensure your vehicle is painted in a clean environment.
Our technicians are certified to use Axalta's Eco-Concept water base formulation as our prime base coat. The base coat is the coating layer that gives color and an aesthetic look. This formulation prevents deteriorating and rusting and comes with a lifetime guarantee.
The clear coat is the top coating layer that protects all other layers from the elements. The clear coat also gives your car or truck that new vehicle shine.
Come see us at Stan McNabb Collision Center to all your automotive refinishing needs. We take great pride in our work and our ability to serve you.