Paintless Dent Repair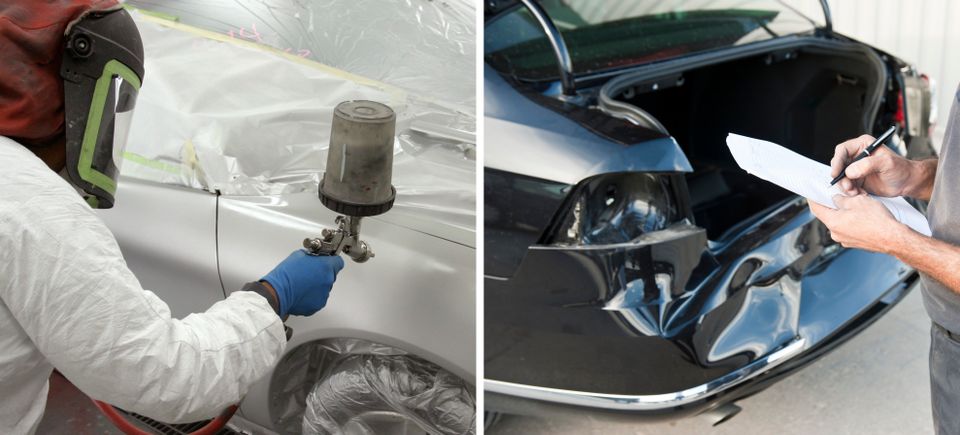 Here at Stan McNabb Collision Center, we want to get you back on the road as soon as possible. If you have a minor ding or dent in your car, Paintless Dent Repair (PDR) may be your solution. We have certified technicians that specialize in Paintless Dent Repair and are here for you.
Uses of PDR:
Hail Damage
Door Dings
Minor Body Creases
Minor Bumper Indentations
Reasons to use PDR:
Lower Cost:
Saving money is on the top of everyone's list today, and one good reason that people choose paintless dent repair is the cost.
Exceptional Quality:
Many times, dents or dings on the body of your car don't damage the vehicle's paint. Traditional dent repair methods require filling the indentation with putty or other malleable products, then sanding, priming, and repainting the area after the filler has dried. Paintless dent repair fixes the dents and dings without fillers and without affecting the paint job, essentially popping the dent out from behind. PDR quality is so high that you will never even know there was a dent in the first place.
Quick Repairs:
Conventional dent repair jobs can take a week or even two for completion, but paintless dent repair is fast! Sometimes, depending on the location of the dent, your vehicle can be repaired in as little as an hour. This means you don't have to find alternate transportation. You can be back behind the wheel before the day is out.
When is PDR not an option?
Before deciding on PDR or the more traditional approach, bring your vehicle to Stan McNabb Collision Center for an estimate. We can quickly evaluate the problem and tell you if PDR will work for you. If your paint job has chips or scratches, you will likely have to take a more traditional route. Other factors we consider include the depth of the dents and their location on the body of the vehicle.
So bring your vehicle by Stan McNabb Collision Center for a free estimate to see if paintless dent repair is an option for you!